With January nearly behind us, we are reminiscing about the longer days and warmer times! Which got us thinking about last Summer and the great fun we had creating this Boho wedding shoot at Killiney Hill with the talented Niall Scully & Johnny Corcoran.
The Boho Shoot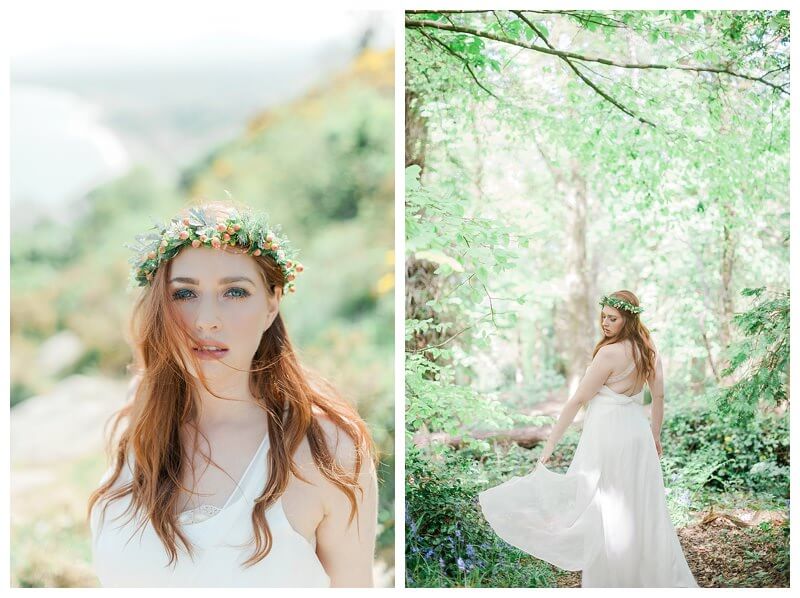 Loving the simplicity of the dress, hair and make up complimented by beautiful flowers from Fussy Peacock & Unique Flowers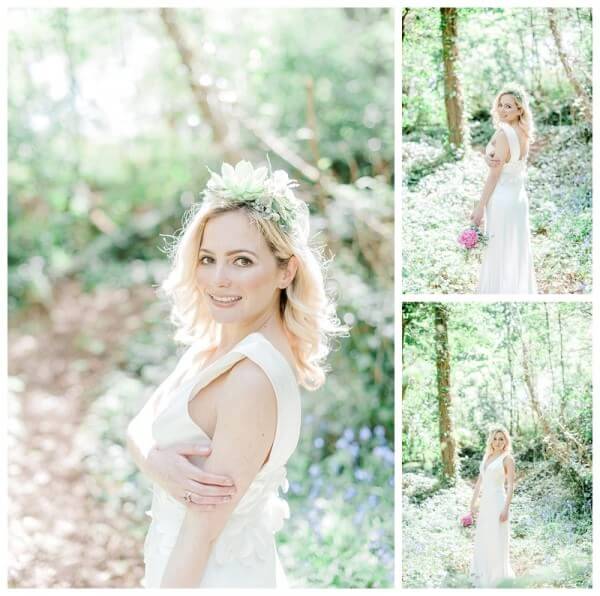 Sharleen Collins opted for dewy summer colours on our gorgeous models Rachel & Runette.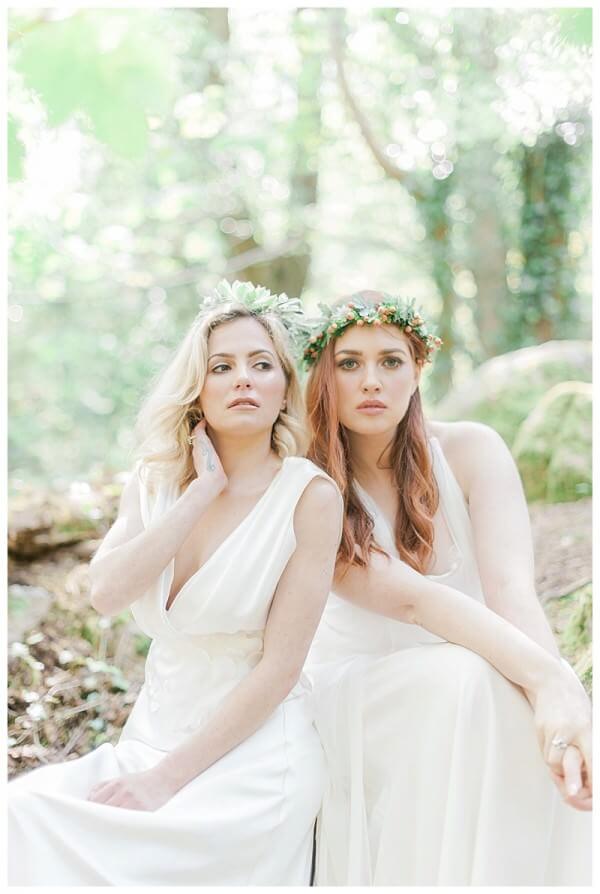 Boho Wedding Dress Inspiration
We have a beautiful selection of Bohemian style wedding dresses available on Discount Designer. Here are some of our top picks for you.
Meet Genevieve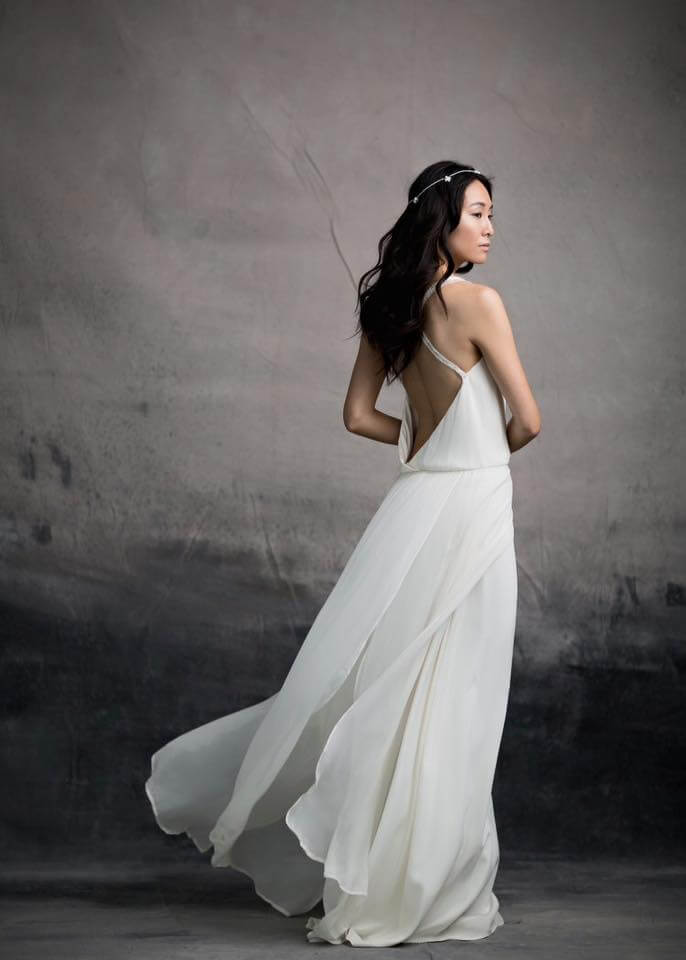 This Boho style Ivory silk chiffon gown with delicate lace straps from & For Love is simply stunning. Full details here.
Meet Wood Nymph
Wood Nymph by Catherine Deane is a light and beautiful dress with flower detail. Full details here.
Meet Charlie Brear's Vintage Wedding Dress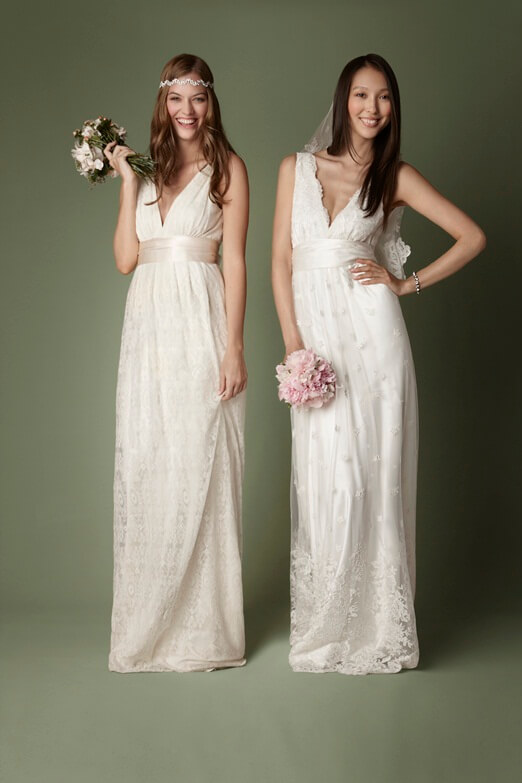 Sleeveless V-neck Victorian style empire line dress in Trousseau lace over slipper satin has us swooning for a boho style wedding! This dress is also the only one of it's kind, made for Ireland. Full details here.
Meet David Fielden's Modern Flower Wedding Dress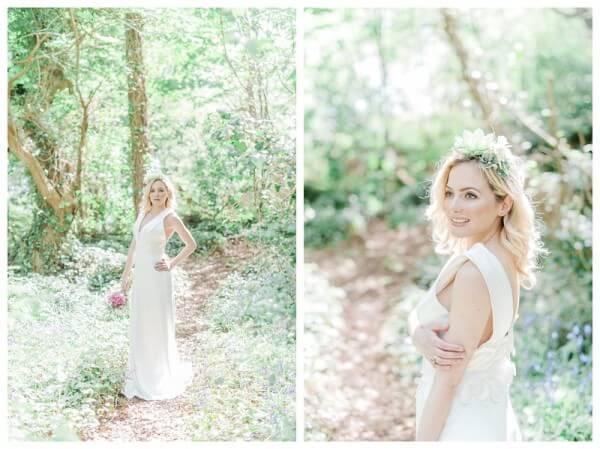 This silk satin floral dress is effortlessly beautiful by David Fielden. Full details here. 
Want to know more? Get in touch with us!
If you would like to view one of these dresses, you can get in touch on +353 (87) 612 6340 or you can drop us an email to info@discountdesigner.ie.
If you have a beautiful Boho dress in your wardrobe, make another Brides dream come true and get in touch.