At Discount Designer we endeavour to give brides-to-be the opportunity to purchase a fabulous designer dress without designer price tag, with most of our dresses 50% off the original price. Not only do we stock second hand wedding gowns, but we also have a number of brand new dresses, looking for their big day out too!
Today we are delighted to present you with our current collection of brand new dresses.
Karen Willis Holmes – AKA KWH
Jamie and Harriet, two beauties by Karen Willis Holmes, renowned Australian designer. Both dresses are €1,000 off new retail price and size 12-14.
Meet KWH Jamie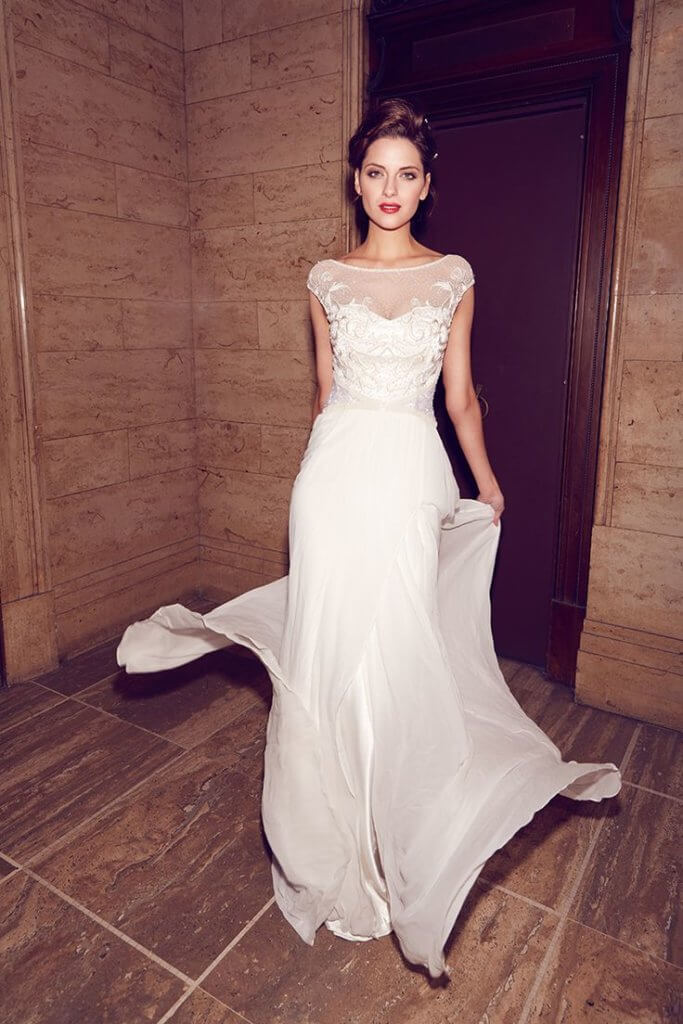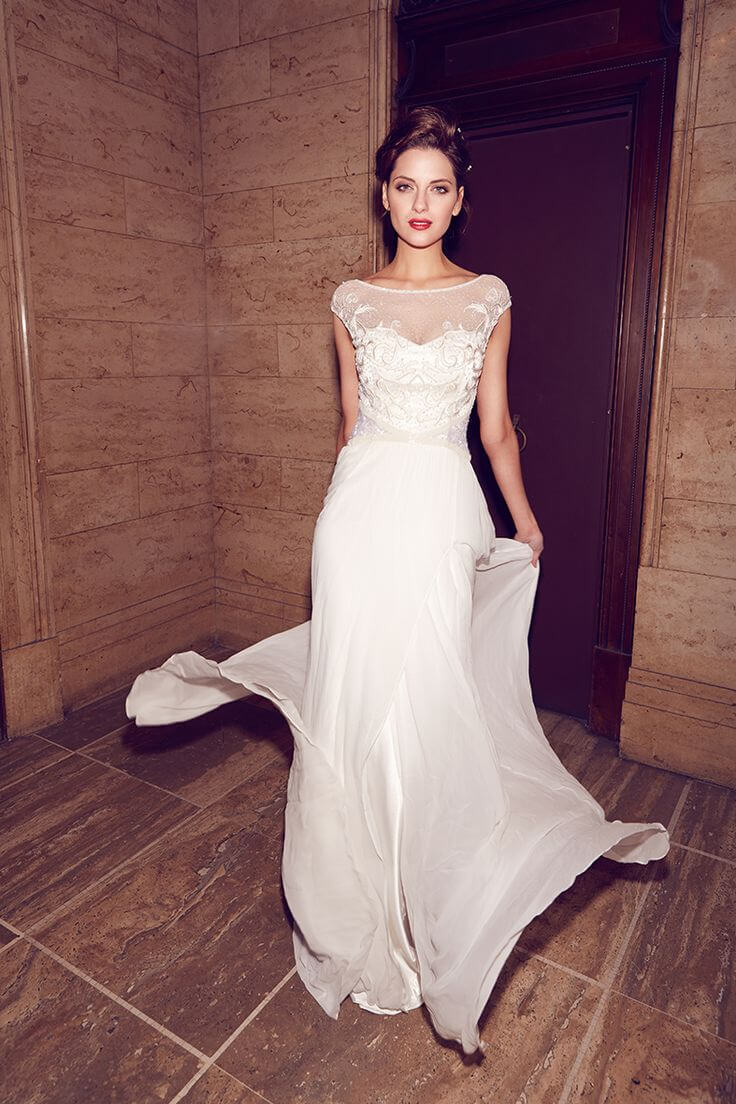 Beautiful flow to this ivory dress with sweetheart bodice and sequinned overlay. Full details here.
Meet KWH Harriet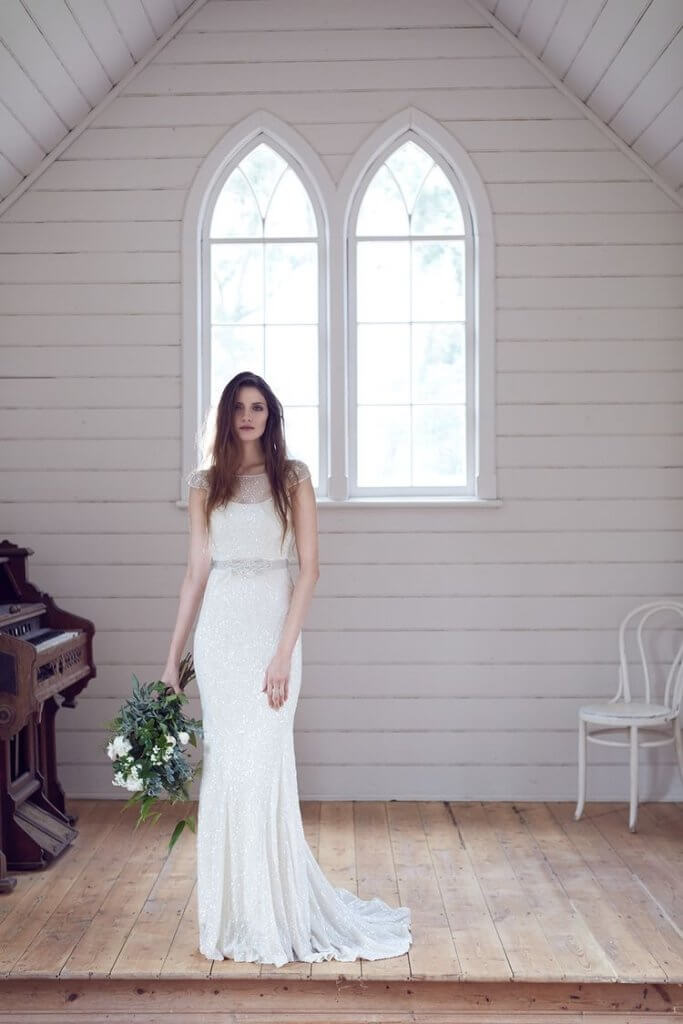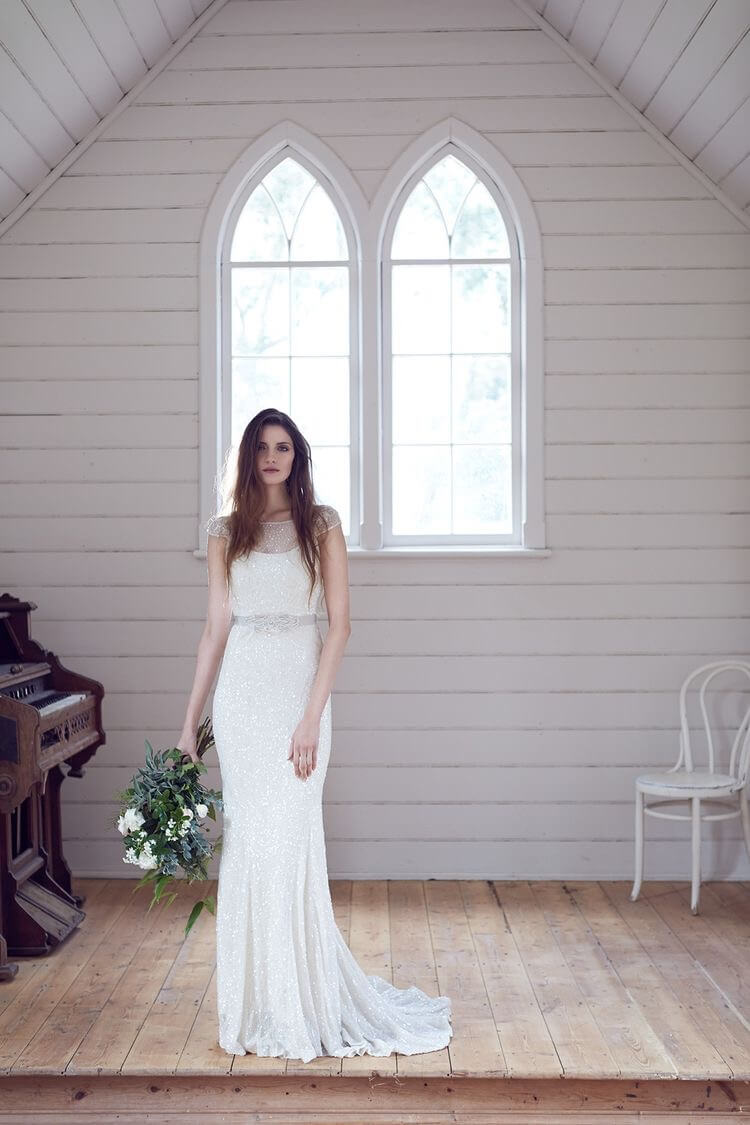 Fabulous fitted ivory sequinned dress with belt giving a great hour glass shape. Full details here.
& For Love
We have two stunning dresses by & For Love, a modern bridal and ceremonial brand inspired by real life and real love. Ondine and Genevieve in size 12 and 12-14 with €500 off new retail price.
Meet & For Love Ondine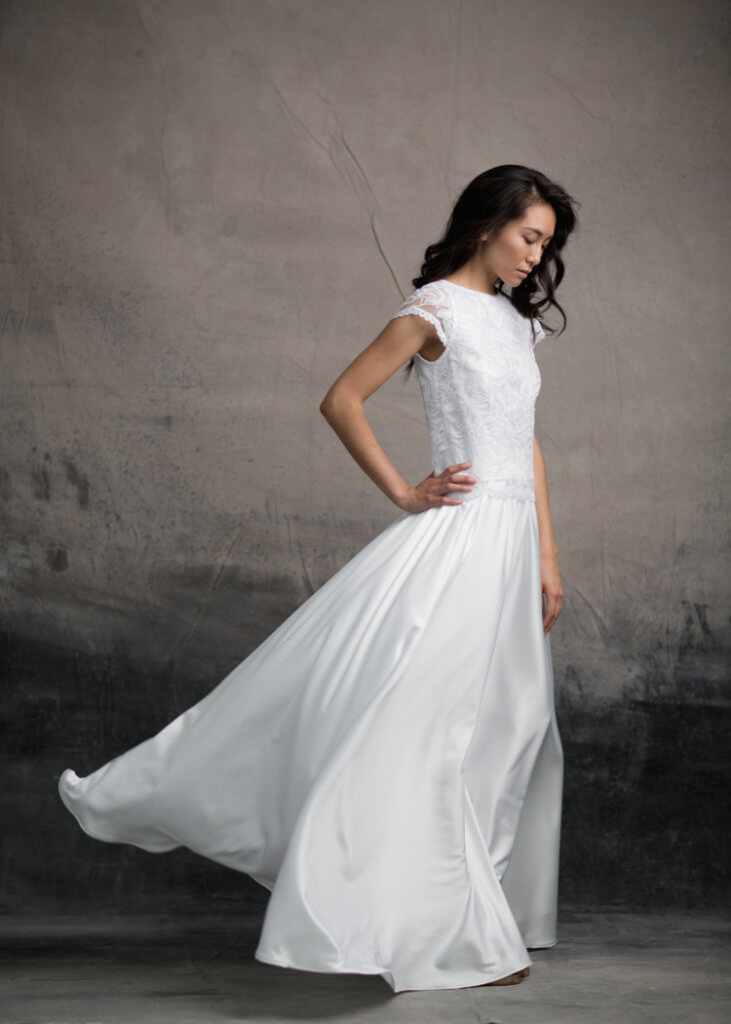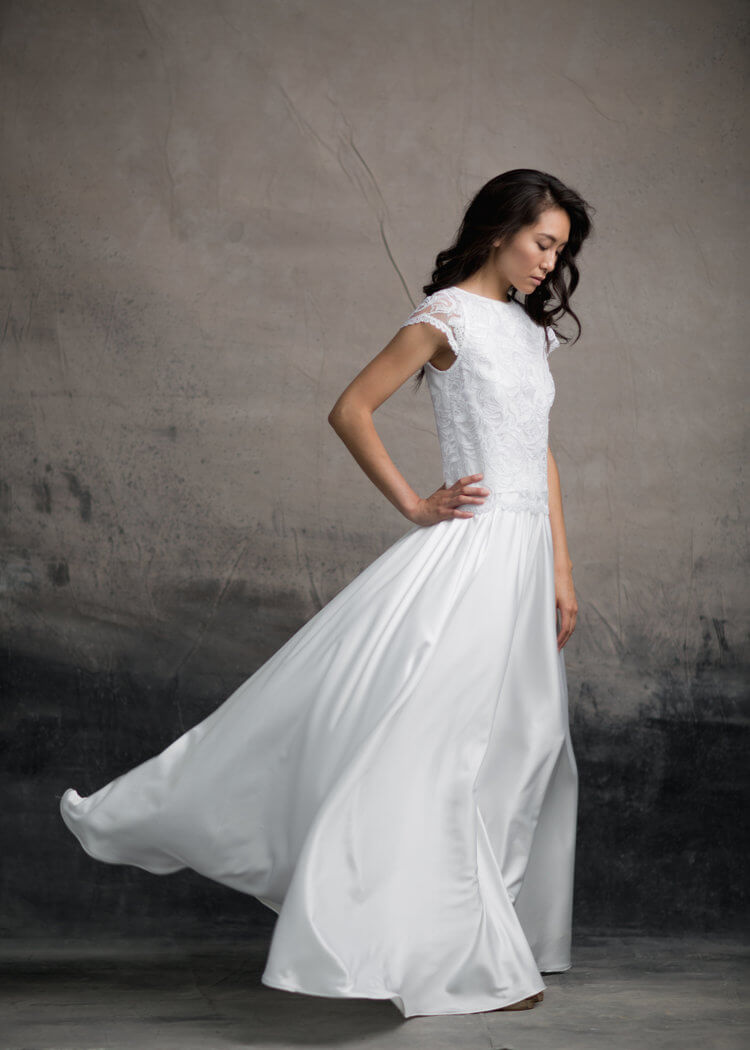 Stunning Lace top and silk satin skirt from & For Love. Full details here.
Meet & For Love Genevieve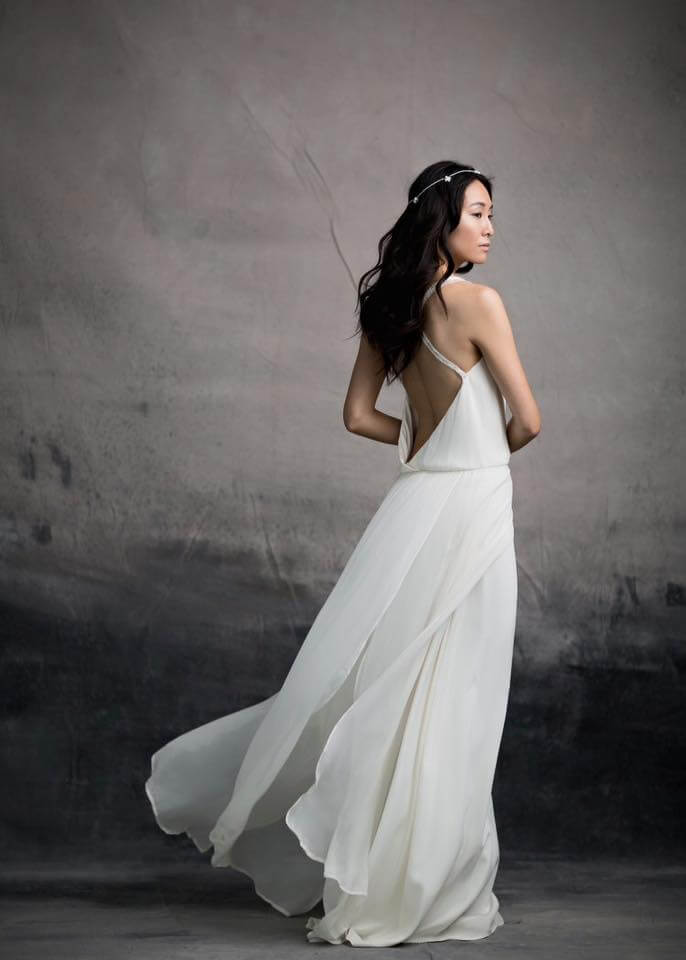 Ivory silk chiffon gown with delicate lace straps from & For Love is simply stunning. Full details here.
Catherine Deane's Arc Angel
Catherine Deane's designs take cultural references from her nomadic lifestyle and her passion for long forgotten craft techniques and femininity. Dasha is by Atelier Arc Angel which is the creative parent to Catherine Deane the brand. Dasha is size 8-10 and represents great value at €990 (€700 off new retail price). Denise, a beautiful french antique lace creation by Arc Angel in size 8. Wing, another Catherine Deane creation is size 14-16 and is €600 off new retail price.
Meet Arc Angel Dasha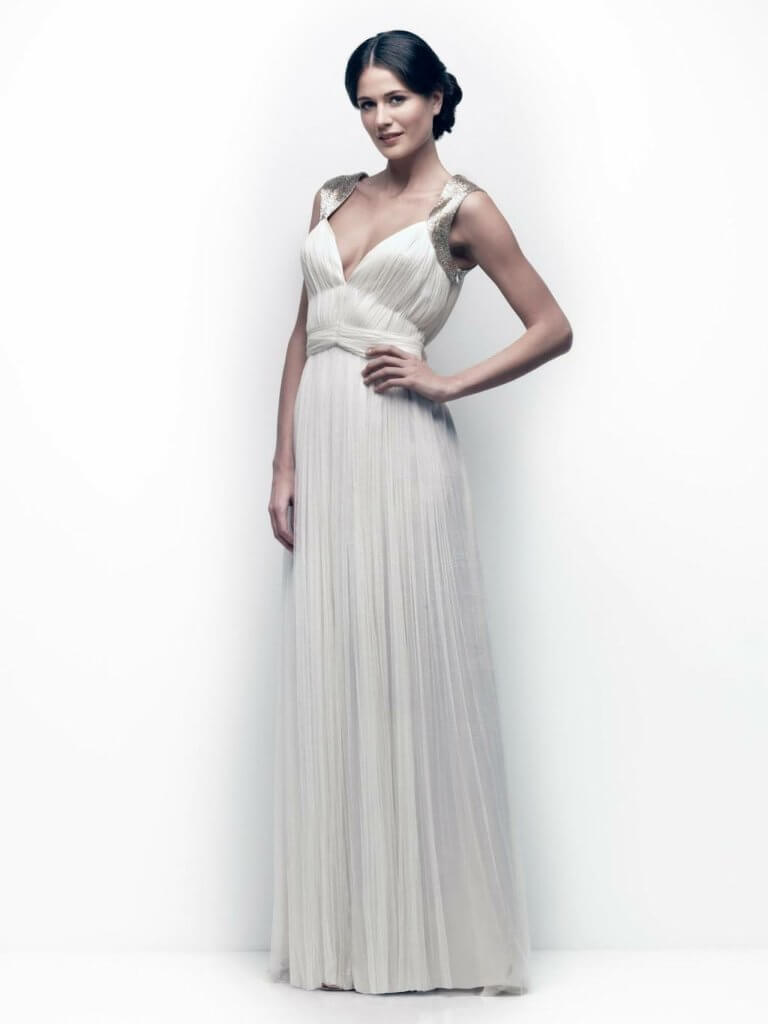 Eight metres of gathered French silk tulle with tulle waist band and bugle beaded straps. Full details here.
Meet Arc Angel Denise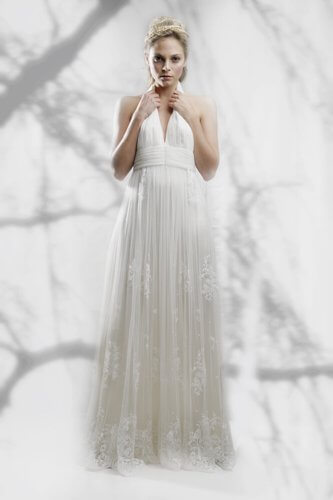 Halter neck strap dress in gathered french silk tulle with engineered embroidery inspired by Parisian antique lace. Full details here.
Watters
Watters are inspired every day by real-life romance and are passionate about their role in creating wonderful designs. Basha is a soft and ethereal strapless dress. Size 12 and €800 off new retail price.
Meet Watters Basha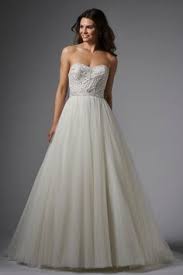 A soft and ethereal strapless A-line gown featuring scallop lace on the bodice finished with dazzling beading and a dreamy soft net skirt. Full details here.
Cymbeline
Gracie by Cymbeline, the story of love and passion crafted by Cymbeline designers, pattern makers, toile makers, seamstresses, laces and fabrics. Gracie is a beautiful strapless ankle length layered dress in size 10 and €550 off new retail price.
Meet Cymbeline Gracie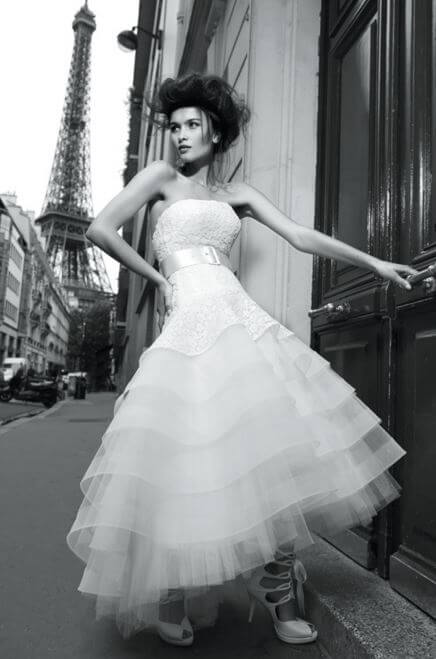 Gracie oozes french chic. Full details here.
Vera Wang
Finally we have Vera Wang. Her collections are known for sophisticated drama, feminine detailing and a modern approach to bridal design. We have Crumbcatcher in size 6-8. This beautiful creation gets it's name from its neckline,It is a strapless mermaid gown with sash at back. Dress is €2,000 off new retail price.
Meet Vera Wang Crumbcatcher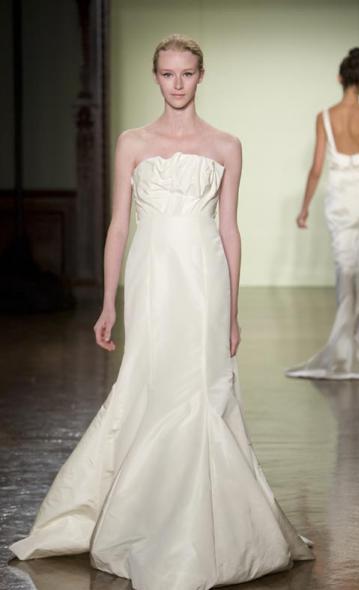 Beautiful ivory dress with crumbcatcher bodice and mermaid skirt complimented with sash. Full details here.
Want to know more? Get in touch with us!
If you would like to view one of these dresses, you can get in touch on +353 (87) 612 6340 or you can drop us an email to info@discountdesigner.ie.